The ITCS-WebClock Story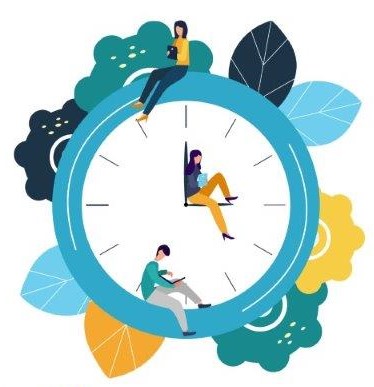 Since 1998 ITCS-WebClock has been a leader in global workforce management solutions. With our powerful but simple and easy-to-use time and Attendance software, our customers can streamline their workforce management activities while improving their business.
The rich history of the employee attendance software reveals an arduous evolution. From the Babylon ages to 2022, the convenient online time clock has taken thousands of years to come to fruition. The first written regulation for wages was in 1772BC (six grains of silver per day). Jump to the Industrial Revolution (the 1700s – 1800s); William Bundy invented the first mechanical time clock. After introducing the 8-hour workday in 1842 and the move to the billable hour timesheet tracking in the 1950s, we have finally arrived at the modern-day timesheet and employee attendance tracker software!
At ITCS-WebClock, we value the rich history of the time and attendance tracking software and strive to provide our clients with the best software.
Now, you might be asking yourself; do we offer more than just time and Attendance products? The answer is yes! Let us walk you through our product offerings.
Our Products:
Time and Attendance - we offer a web-based solution for your employees to clock in and out quickly, but also for you to control labor costs, maintain compliance and allocate labor effectively.
Employee Scheduling- an easy-to-use product where you and your employees can quickly build and manage work schedules. With our APP, you can find open shifts, availability, and swap schedules right from your phone.
Time Off Request - with our mobile time off request APP, you can manage your employees anywhere. You can also configure our software to reflect your policies and time tracking request types.
Expense Reporting - you will be able to collect and accurately track work expenses, including mileage, bonuses, commissions, and more. Employees can upload their receipts, enter mileage and commissions, and obtain approvals through their Expense App.
Time Clock Devices - with our touchless collection devices, your employees can safely clock in and out via our web-based software, smartphones/tablets, hand and finger readers, badge, and proximity card time clock devices.
Payroll & PEO - complete payroll services with on-demand pay options. We can also become your PEO partner to alleviate your Human Resource woes by providing an integrated solution for your HR, payroll, benefits, and risk and compliance services.
Payroll-Based Journal - for Medicare and Medicaid providers, utilizing our PBJ services keeps you in compliance with Section 6106 of the Affordable Care Act (ACA) with your staffing data submission.
For over 20 years, we have provided time and attendance solutions to over 1,000 locations. At ITCS-WebClock, our primary goal is to offer simple, easy-to-use, user-friendly products. The best thing is that we provide full integration with our products to ensure you never miss a beat and your business is running smoothly!
Contact us today at 888-549-5550 or WebClock sales at sales@webclock.biz to get your quote started!